My name is Libby, owner and operator of Libbylicious. I have been so blessed to pass on the gift of sewing & designing for 15 years and counting. My expertise includes working with children as young as 5, teens, and adults. Proficient in fashion design, costume design & interior design.



While studying Fashion in high school, I was invited to teach at Needlecraft Sewing School in Midland Park, NJ. For almost a decade I worked at that establishment; managing the facility, teaching students of all ages, and training both teen & adult employees.



Another milestone in my sewing career, was accepting a position at Ramapo College of NJ. For several years at the institution, I worked as an assistant teacher and assistant costume designer for all the affiliated theatrical productions. During that time, I was privileged to accept an opportunity reconstructing and sewing period garments. My recreations were on display at the historic Merchants and Drovers Tavern Museum in Rahway, NJ.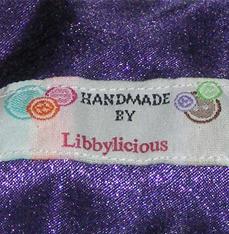 Miss Libby's Sewing Services